Right now, as you read these very words, there are 21 million people in the United States who are actively involved in a multi-level marketing (MLM) business, driving $35 billion – billion with a "B" – in annual sales. DirectSellerz is the largest marketplace for the direct selling industry – in fact, it's the only marketplace. Whether you own a successful network marketing business or want to buy one, DirectSellerz is the place for independent distributors of any size, shape, or form.
Humble beginnings
But before the DirectSellerz.com was ever conceived, before the back of the napkin brainstorming ever began, it was just two friends who got their start at one of the world's top direct selling companies. One us eventually moved into management, the other continued as a successful software architect and through various chapters of our lives we found ourselves traveling to Europe and Asia Pacific. But both of us soon realized that network marketing was part of our DNA, and shortly thereafter we found ourselves working together again at a leading startup direct selling company.
One afternoon, during one of our frequent mountain bike adventures, we gave real thought to a lingering question: how might industry beginners and vets alike more easily identify premier positions for sale? How could we create a place where interested distributors could purchase an existing business, and avoid the costs and other headaches of establishing a new business from scratch?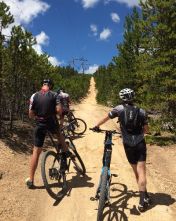 The creation of a unique marketplace
Borrowing from
20 years of industry experience
, and the success of having established
one of the largest online education marketplaces
, an idea started to take shape. And so it was; the birth of DirectSellerz, a global marketplace where interested parties could easily, quickly, and enjoyably, buy and sell their MLM positions using a simple, transparent, online platform.
But beyond the questions of whether you can sell a position (you can), whether your small business is actually worth something (it is) or if opportunities can truly be found in this industry (they can) – more than anything else, we are a people business, connecting like-minded entrepreneurs to create tremendous business outcomes. That is who we are, that is what we stand for, and that is something that will never change.
We're excited to help you find the beginnings of your dreams. Visit our How it Works page to learn more about how DirectSellerz can help you get your start.