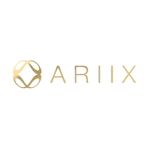 $151.00 Million
Est. Annual Sales
Health, Wellness and Nutrition
Industry Category
Overview
ARIIX is "The opportunity company" that keeps its representatives on the leading edge of network marketing through its industry-first resources and multiple independent brands that enable product/service diversification. ARIIX ACTIV8 is the first multiline compensation plan in the industry and boasts the highest paying plan. ARIIX has the solid leadership of a team with over 100 years combined experience and brands like NUTRIIFII and PRIIME to its name.
563 West 500 South Ste. 300
Bountiful UT 84010
US
ARIIX Wins Multiple Prestigious Industry Awards. ARIIX, THE Opportunity
Company™, proudly wins multiple awards, signifying the immense impact the
direct ...
Omaha physician Elvira Rios joins ARIIX Wellness Council. February 2, 2015
BOUNTIFUL, Utah – ARIIX, an international opportunity company that promotes ...