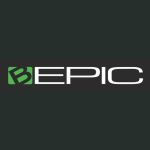 Unknown
Est. Annual Sales
Health, Wellness and Nutrition
Industry Category
Unknown
Sales & Transfers
Overview
The goal of B-Epic's mission is to add more epic-ness to people's lives. They seek to do this by boosting health and well-being through enhanced supplementation. B-Epic is so sure of their products, that they offer a 30-Day, No Questions Asked, 100% Money Back Guarantee.

ELEV8 is an advanced energy and recovery product that uses a blend of Adaptagens and ancient medicinals for energy and clarity. Several pounds of real, whole food are concentrated into powerful extracts to fill each and every capsule of ELEV8.

ACCELER8 is an advanced, all-natural weight-loss and sleep supplement containing an all-natural Deep Slumber Blend, Stress Melt Blend, and Max Bioavailability Blend. Users have claimed to experience the 'best night's sleep ever' as ACCELER8 naturally balances serotonin and lowering cortisol.


3479 NE 163rd St.
Suite 563
North Miami Beach FL 33160
US