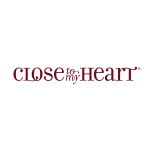 Unknown
Est. Annual Sales
Unknown
Sales & Transfers
Overview
Close To My Heart provides crafty and designer paper for creative scrap-booking and special occasions. The company distributes their goods through direct sales. Close To My Heart sales consultant sell scrap-booking material, inks, stamps, and project kits to their client base.

Company's owner, Jeanette Lynton, first introduced the products under the name Close To My Heart in 2000.


1199 West 700 South
Pleasant Grove UT 00:00.0
US
Recent News
for Close To My Heart
Tuesday, October 2, 2018
/PRNewswire/ -- This October, H&M is launching the first collection of bras for breast cancer survivors with inspiration from one of their employees while...