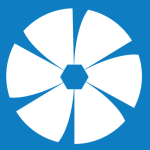 Unknown
Est. Annual Sales
Unknown
Sales & Transfers
Overview
Creative Memories was started under the ownership of entrepreneur and businessman, Caleb Hayhoe with the aim of helping people enjoy the special moments in their lives by making world-class memory keeping products. The company's product line includes bestsellers like 12'12" Bookcloth Albums, refill pages, and page protectors.

Creative Memories has a direct sales plan, offering earnings on sales up to 40% and 8% on team sales. The company introduces new products on a monthly basis and has a presence in Australia, North America, and Japan. CM's core products like albums, refill pages and page protectors, are made in the US. Creative Memories goes the extra mile and conducts shipping simulation tests to ensure its products reach your doorstep in great condition.
640 60th Street South
St. Cloud MN 56301
US
Recent News
for Creative Memories
Friday, September 22, 2017
/PRNewswire/ -- Creative Memories, the scrapbook industry's most trusted provider of quality, photo-safe scrapbook products, today announced an incredible...