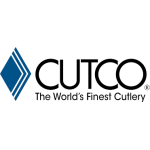 $222.00 Million
Est. Annual Sales
Household Goods
Industry Category
Unknown
Sales & Transfers
Overview
Cutco was established in 1949 but as exists today, was formed in 1982 following a management buyout that took the company private. It is the largest manufacturer of kitchen cutlery in the US and Canada due to its commitment to fine craftsmanship and The Forever Guarantee.

Cutco has more than 600 employees at its factory and administrative headquarters in Olean, New York. Its products are sold through in-home sales demonstrations, at local events, Cutco retail locations and online.
1116 East State Street PO Box 1228
Olean New York 14760
US
Next step for Cutco Cutlery. The Cutco Kitchen retail store. Spread the Word:
SPRINGFIELD, Pa. - June 7, 2016 - PRLog -- It is ...