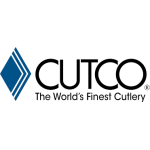 $222.00 Million
Est. Annual Sales
Household Goods
Industry Category
Unknown
Sales & Transfers
Overview
Cutco was established in 1949 but as exists today, was formed in 1982 following a management buyout that took the company private. It is the largest manufacturer of kitchen cutlery in the US and Canada due to its commitment to fine craftsmanship and The Forever Guarantee.

Cutco has more than 600 employees at its factory and administrative headquarters in Olean, New York. Its products are sold through in-home sales demonstrations, at local events, Cutco retail locations and online.
1116 East State Street PO Box 1228
Olean New York 14760
US
Tuesday, May 31, 2016
San Diego, CA (PRWEB) May 31, 2016 -- Eric Gillman, a Hall of Fame Cutco Sales Professional, recently released a new book, "The Power to Change." It chronicles his transformation from overweight, hard-partying high school student to record-setting sales professional and endurance athlete.
Tuesday, December 22, 2015
San Antonio, TX (PRWEB) December 22, 2015 -- On Dec. 14, San Antonio resident Gonzalo Treviño became the first sales representative in the company's 65-year history to sell $1 million of Cutco Cutlery in a single year. Treviño is a sales representative for Vector Marketing, the sales arm of Cutco.
Cutco Retail Store Opens in Springfield PA!. Next step for Cutco Cutlery. The
Cutco Kitchen retail store. - PR12563810.