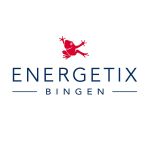 Unknown
Est. Annual Sales
Jewelry
Industry Category
Unknown
Sales & Transfers
Overview
ENERGETIX Bingen designs, manufactures and markets exclusive designer jewelry incorporating high-quality permanent magnets.

Founded in 2002, the company is lead by its sole shareholder and CEO, Roland F'rster. ENERGETIX is licensed to operate in Eastern Europe, Puerto Rico, Australia, Turkey, and Mongolia.

ENERGETIX is a member of several trade associations including the Bundesverband Direktvertrieb Deutschland and direct selling associations of EU, USA and Great Britain.
Franz-Kirsten-Strasse 1
DE