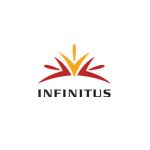 $3.00 Billion
Est. Annual Sales
Health, Wellness and Nutrition
Industry Category
Unknown
Sales & Transfers
Overview
Infinitus is the brand name for the four divisions which are all part of the LKK Health Products Group. Infinitus is a large-scale company with a focus on Research and Development, production, and sale of Chinese herbal wellness and health products.

Based on TCM concepts, Infinitus has combined naturally extracted plant essence with different traditional Chinese herbs and created a variety of health products. These health products aim to restore the body?s natural balance, support the immune system, and provide resistance to various types of medical problems.
17/F, Infinitus Center
12 Zhujiang West Road, , Tianhe District
Pearl River New City Guangzhou
CN
Recent News
for Infinitus
Friday, November 16, 2018
YUNFU, China, Nov. 16, 2018 /PRNewswire/ -- A Chinese folk saying goes: there is ginseng in the north, and Morinda officinalis in the south. Morinda...