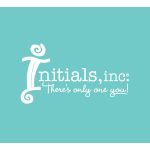 Unknown
Est. Annual Sales
Fashion and Clothing
Industry Category
Unknown
Sales & Transfers
Overview
For everyone who cares to make a difference and join a fun and creative group of people, Initials is a company with a creative soul that offers all this. Their wide range of bags, purses, backpacks, and so much more, are all cruelty-free, Vegan, and BPA free. Caring about the environment while at the same time being fashionable has never been easier.

Initials offers many opportunities for shoppers, hostesses, and Creative Partners. As a shopper, enjoy their products with the option of free personalization of your purchases. As a hostess, open your doors to socializing with like-minded individuals. And finally, as a Creative Partner, grow your own, self-managed and flexible business and earn something extra.
583 Grant St
Suite G
Clarkesville GA 30523
USA
Popular Videos
for Initials
Monday, September 14, 2015
FORT LAUDERDALE, Fla., Sept. 14, 2015 /PRNewswire/ -- Adam Marshall Dobrin announces the release of several new books on Amazon and http://adjkjc.gitbooks.io....