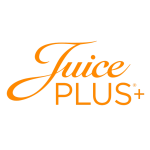 Unknown
Est. Annual Sales
Health, Wellness and Nutrition
Industry Category
Overview
From a small direct-sales company founded 50 years ago to a multimillion company present in over 20 countries today, Juice Plus+ is a health and wellness promoter of their trademark product Juice Plus+. To put it simply, Juice Plus+ products are developed and produced from oils and concentrates of 48 fruits, grains, and vegetables. The importance of consuming fruits and vegetables is widely-known, but our busy and hectic lifestyles sometimes don?t give us the time for that. And this is exactly what Juice Plus+ is trying to change.

Their whole food products can be found in the form of capsules, chewables, shakes, and bars, all of them with thousands of nutritional benefits for your body and mind. The farm fresh ingredients used in their Juice Plus+ products will keep you in optimum health and give your body everything that?s missing. And finally, Juice Plus+ is a company that?s constantly striving to give back to the community, through constantly providing health and wellness content, as well as supporting many different organizations and causes around the globe.
The Juice PLUS+ Company Ltd.
Kirschgartenstrasse 14 4051 Basel 4051
Switzerland
Recent News
for Juice Plus+
Monday, August 3, 2020
/PRNewswire/ -- Juice Plus+® has been the presenting sponsor of the St. Jude Memphis Marathon® Weekend since the event's inception in 2002, playing a pivotal...