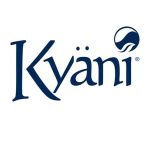 $45.00 Million
Est. Annual Sales
Health, Wellness and Nutrition
Industry Category
Overview
Using some of the best gifts that nature can give us, Kyani started out as a small company with an aim to change people's life from the inside out. Kyani uses ingredients such as the resistant Wild Alaskan Blueberry and the healthiest Swiss apple type as the base of their nature-inspired products. These natural blessings are used in their supplements as well as their skincare products, such as their Fleuresse line and the Triangle of Health.

Kyani's motto "More Health. More Wealth. More Life." perfectly describes the opportunities they offer. Aside from purchasing their healthy products, you also have the chance to start your own independent business with flexible hours based on Kyani's products. As a Kyani partner, you will enjoy a number of profit streams, all based on your performance and dedication. All in all, an incredible opportunity that can be the answer to all your financial problems.
1070 Riverwalk Dr
Suite 350
Idaho Falls ID 83402
US
Friday, May 17, 2019
/PRNewswire/ -- With nearly 5,000 in attendance at their International Convention in Salt Lake City, Kyäni® introduced two new nature-based protein nutritional...
Monday, March 13, 2017
/PRNewswire/ -- Kyäni just concluded their annual International Leadership Academy in Fort Worth, Texas, with over five thousand attendees from all over the...