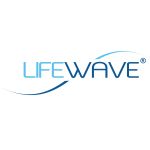 Unknown
Est. Annual Sales
Health, Wellness and Nutrition
Industry Category
Overview
LifeWave has been offering its patented, propritary wellness products since 2004. The products are backed by over 70 clinical research studies and include WinFit, skincare, nutritional supplements, and patches.
9775 Businesspark Ave
San Diego CA 92131
US
Monday, May 11, 2020
/PRNewswire/ -- LifeWave, Inc., a leading health and wellness company with distribution in almost 100 countries, in partnership with cmi, a global meeting...