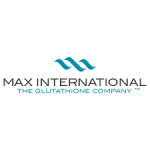 Unknown
Est. Annual Sales
Health, Wellness and Nutrition
Industry Category
Overview
Max International is a global leader in Glutathione enhancing products. The company provides the life-changing benefits of its patented, science-based products to the world and provides only the highest quality scientifically-based health and beauty products. Max International was founded by Steven Scott. Their patented compound, RiboCeine, has been the subject of over 20 independent peer-reviewed studies.
102 S. 200 E.
SUITE 610,
SALT LAKE CITY, UT 84111
US
Popular Videos
for Max International
Recent News
for Max International
Wednesday, July 8, 2020
NEW YORK--(BUSINESS WIRE)--WarnerMedia, a division of AT&T Inc., today announced that Johannes Larcher will join the company in August as Head of HBO Max International. He will report to Gerhard...