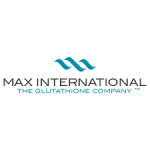 Unknown
Est. Annual Sales
Health, Wellness and Nutrition
Industry Category
Overview
Max International is a global leader in Glutathione enhancing products. The company provides the life-changing benefits of its patented, science-based products to the world and provides only the highest quality scientifically-based health and beauty products. Max International was founded by Steven Scott. Their patented compound, RiboCeine, has been the subject of over 20 independent peer-reviewed studies.
102 S. 200 E.
SUITE 610,
SALT LAKE CITY, UT 84111
US
Popular Videos
for Max International
Recent News
for Max International
Max International Nigeria is now open and offers you the most dynamic business
opportunity with over 25 years of science and 10 years in the direct selling ...