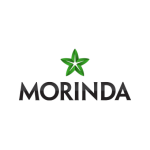 $0.00 Unknown
Est. Annual Sales
Health, Wellness and Nutrition
Industry Category
Overview
In 1996, Morinda disrupted the health supplement industry with the introduction of Tahitian Noni Juice, launching a multi-billion dollar industry. In 2003, The first human clinical study proving the benefits of the noni fruit was conducted.

Morinda now develops products that improve every important part of life, including aging, personal care, athletic performance and more along with the Tahitian Noni Juice. The products include wholefood blends, anti-aging body care, essential oils and more.
737 E 1180
S American Fork, UT 84003
US
Thursday, January 17, 2019
/PRNewswire/ -- Imperial Capital, LLC ("Imperial Capital") announced that it served as the exclusive financial advisor to Morinda Holdings, Inc. on its recent...