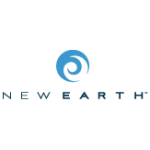 Unknown
Est. Annual Sales
Health, Wellness and Nutrition
Industry Category
Unknown
Sales & Transfers
Overview
New Earth was built on a foundation of excellence by providing nature?s perfect foods. New Earth has earned the certifications of Kosher, Halal, Paleo, and USDA-organic.

The company maintains its own manufacturing facilities registered by NSF International to FDA's Good Manufacturing Practices (GMP) and GMP for SportTM.
P.O. Box 609
Klamath Falls OR 97601-0329
US
Recent News
for New Earth
Monday, September 14, 2020
BURBANK, Calif. (PRWEB) September 14, 2020 -- Virtual Screening + Q&A with Senator Harry Reid and More Slated for September 22
Monday, April 13, 2020
MARLBOROUGH, Mass (PRWEB) April 13, 2020 -- Angela Mia White introduces new book, 'The Power of Your Truth in the Golden Age' that will help readers enter the mind and consciousness of the new age of Aquarius
Wednesday, October 2, 2019
TYLER, Texas (PRWEB) October 02, 2019 -- Xulon Press Author declares that this world is not our home.