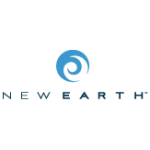 Unknown
Est. Annual Sales
Health, Wellness and Nutrition
Industry Category
Unknown
Sales & Transfers
Overview
New Earth was built on a foundation of excellence by providing nature?s perfect foods. New Earth has earned the certifications of Kosher, Halal, Paleo, and USDA-organic.

The company maintains its own manufacturing facilities registered by NSF International to FDA's Good Manufacturing Practices (GMP) and GMP for SportTM.
P.O. Box 609
Klamath Falls OR 97601-0329
US
Recent News
for New Earth
Friday, March 4, 2016
Miami, Florida (PRWEB) March 04, 2016 -- Product Launches in Global Marketplace with an Exclusive Biodegradable Formula
Thursday, November 12, 2015
TOKYO, Nov. 12, 2015 /PRNewswire/ -- A citizen-led sustainability initiative aimed at tracking Earth's "vital signs" is re-launching its popular site –...
Monday, September 14, 2015
KILGORE, Texas, Sept. 14, 2015 /PRNewswire/ -- General Dynamics SATCOM Technologies received a contract from PASCOM, a satellite communications integrator in...