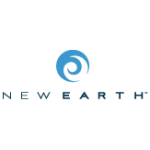 Unknown
Est. Annual Sales
Health, Wellness and Nutrition
Industry Category
Unknown
Sales & Transfers
Overview
New Earth was built on a foundation of excellence by providing nature?s perfect foods. New Earth has earned the certifications of Kosher, Halal, Paleo, and USDA-organic.

The company maintains its own manufacturing facilities registered by NSF International to FDA's Good Manufacturing Practices (GMP) and GMP for SportTM.
P.O. Box 609
Klamath Falls OR 97601-0329
US
Recent News
for New Earth
Wednesday, October 2, 2019
TYLER, Texas (PRWEB) October 02, 2019 -- Xulon Press Author declares that this world is not our home.
Thursday, August 22, 2019
/PRNewswire/ -- Into the dark pond of looming environmental challenges, singer-songwriter Kate Magdalena offers her latest song "New Earth." Like the calm at...