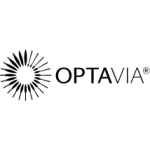 Unknown
Est. Annual Sales
Health, Wellness and Nutrition
Industry Category
Unknown
Sales & Transfers
Overview
For more than three decades, OPTAVIA has been helping people achieve lifelong transformation, one healthy habit at a time through their weight loss interventions. The company works with a cross-disciplinary Scientific Advisory Board comprised of physicians and scientists who help guide their portfolio of offerings.

OPTAVIA products and programs have been recommended by more than 20,000 doctors and used by more than one million clients.
100 International Drive
18th Floor
Baltimore MD 21202-4679
US
Monday, May 4, 2020
/PRNewswire/ -- Medifast, Inc. of Baltimore, Md., is recalling 24,923 boxes of OPTAVIA Essential Old Fashioned Maple & Brown Sugar Oatmeal because the product...
Tuesday, December 10, 2019
/PRNewswire/ -- Medifast (NYSE: MED), the company behind one of the fastest-growing health and wellness communities, OPTAVIA®, which offers Lifelong...