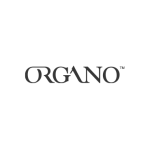 $214.00 Million
Est. Annual Sales
Health, Wellness and Nutrition
Industry Category
Unknown
Sales & Transfers
Overview
ORGANO offer beverages, nutraceuticals, and personal care products exclusively through ORGANO Independent Distributors in over 50 countries. ORGANO has an unprecedented and exclusive collaborative relationship with The Napoleon Hill Foundation. ORGANO's products include gourmet black coffee, green tea, and red tea.
12148 Horseshoe Way
Richmond B.C. V7A 4V5
CA
Recent News
for Organo Gold
Coffee has created thousands of Millionaires and now you can be the next one
with an opportunity that is bigger than Organo Gold or Javita Coffee. Be in on the
...