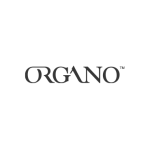 $214.00 Million
Est. Annual Sales
Health, Wellness and Nutrition
Industry Category
Unknown
Sales & Transfers
Overview
ORGANO offer beverages, nutraceuticals, and personal care products exclusively through ORGANO Independent Distributors in over 50 countries. ORGANO has an unprecedented and exclusive collaborative relationship with The Napoleon Hill Foundation. ORGANO's products include gourmet black coffee, green tea, and red tea.
12148 Horseshoe Way
Richmond B.C. V7A 4V5
CA
Recent News
for Organo Gold
Thursday, April 30, 2015
/PRNewswire/ -- Bernardo Chua, founder and C.E.O. of Organo Gold, recently opened a branch of his enterprise in Turkey. This marks the 39th country in which...
Wednesday, February 18, 2015
/PRNewswire/ -- Bernardo Chua made a special trip to Manila, the capital of the Philippines, on the 27th of January 2015 to attend a special awards ceremony in...