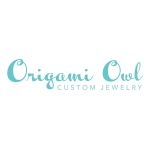 Unknown
Est. Annual Sales
Jewelry
Industry Category
Overview
Origami Owl's offers meaningful, customizable jewelry every day. Now, thousands of Independent Designers introduce new people to Origami Owl's in their communities across the U.S. and Canada.
450 N 54th Street
Chandler AZ 85226
US
Recent News
for Origami Owl
Tuesday, August 15, 2017
/PRNewswire/ -- Chrissy Weems co-founded Origami Owl in 2010 with her then 14-year-old daughter Bella Weems, out of their home. Now, in celebration of the...
Tuesday, August 9, 2016
/PRNewswire/ -- Origami Owl® is pleased to announce its groundbreaking licensing agreement with global family entertainment company DreamWorks Animation. This...