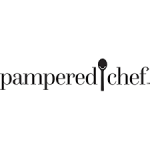 Unknown
Est. Annual Sales
Food Products
Industry Category
Unknown
Sales & Transfers
Overview
Pampered chef belongs to the Berkshire Hathaway Family of Companies and was founded by Doris Christopher in 1980 with the belief that quick tips and powerful tools can fuel a faster, no-fuss cooking experience.

Pampered Chef is a premier direct seller of high-quality kitchen tools which are available at cooking shows through their independent consultants that help guests use their unique products to prepare simple and delicious recipes while sharing tips and techniques to make everyday cooking easier and faster.
One Pampered Chef Lane
Addison IL 60101-1498
US
Popular Videos
for Pampered Chef
Recent News
for Pampered Chef
Monday, November 2, 2020
ADDISON, Ill.--(BUSINESS WIRE)--As part of its international expansion strategy, Pampered Chef, a Berkshire Hathaway Company, announces its expansion to France today. Pampered Chef France will...
Monday, April 20, 2020
CHICAGO--(BUSINESS WIRE)--As an extension of their 20-plus-year relationship, Pampered Chef and the American Cancer Society have announced a nationwide partnership in order to support free...