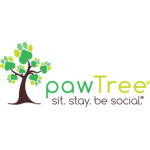 Unknown
Est. Annual Sales
Pet Food and Supplies
Industry Category
Overview
pawTree was launched in 2014 with the unique concept of providing customized nutrition planning for pets as well as offering an exclusive line of treats, food bowls, pet collars, pet beds, and toys. The company which was founded by Roger Morgan currently has petPros in 16 states.
P.O. Box 92902
Southlake TX 76092
US
Popular Videos
for pawTree
Wednesday, September 5, 2018
DALLAS--(BUSINESS WIRE)--pawTree®, a pet nutrition company, introduces a $1 business startup opportunity for a limited time in September. Pet lovers can become independent sales representatives...
Thursday, August 2, 2018
DALLAS (PRWEB) August 02, 2018 -- Park Cities Pet Sitter Has Partnered with Pawtree Because of Their Shared Commitment to Healthy and Happy Pets, with Products Delivered Straight to the Client's Home.