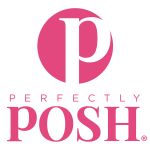 Unknown
Est. Annual Sales
Beauty Products
Industry Category
Overview
Ann Dalton started Perfectly Posh back in 2011. Perfectly Posh is a social business providing a wide range of skincare products and fun standards in a real-world setting. The Defiant collection is one of Perfectly Posh's best selling luxury products.
Salt Lake City UT 84126
US
Recent News
for Perfectly Posh
Friday, March 27, 2020
/PRNewswire/ -- Perfectly Posh is thrilled to announce Jennifer Harmon joining the executive team as a new VP of Business Development. Jennifer has a long...