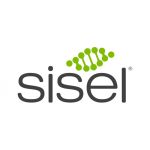 Unknown
Est. Annual Sales
Health, Wellness and Nutrition
Industry Category
Overview
SISEL, which stands for Science, Innovation, Success, Energy & Logevity, was founded in 2006 by a father and son team of Tom Mower Sr. and Tom Jr. Sisel International is a health and wellness company whose mission is to provide alternative nutritional, personal care and cosmetics products designed to help people live healthier lives.

Sisel is a company that envisions a future in nutrition and personal care that puts the human body first. They often promote the body's natural ability to sustain itself through proper nutrition, physical exercise and the elimination of toxic ingredients. Their business model is designed to empower and reward entrepreneurship in a healthy and sustainable system, rather than simply maximizing short-term profits.

All of their products come with the Sisel Safe promise: Absolutely no dangerous materials for you, your body, or the earth. Our entire line of products is formulated, developed, tested and created in Sisel's state-of-the-art R&D laboratories. Each product is produced in our world class manufacturing facility under Good Manufacturing Practices.
1328 W. Spring Creek Place
Springville UT 84663
US