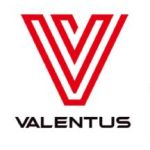 Unknown
Est. Annual Sales
Health, Wellness and Nutrition
Industry Category
Unknown
Sales & Transfers
Overview
In Latin, the word "Valentus" means "prevail," defined as proving to be superior in strength, power, and influence. Recognizing that, Valentus picked a name to represent their pursuit of becoming the example in an industry that deserves a leader to follow.

From a breakthrough new line of products, to the highest level manufacturing facilities on the planet, to a compensation plan that is unparalleled in the network marketing industry, to a corporate team that represents an unmatched level of leadership and integrity, VALENTUS' mission is to help people PREVAIL in ALL aspects of their life!


3900 W. 53rd St.
Sioux Falls SD 57106
USA
Friday, September 25, 2020
NEW YORK--(BUSINESS WIRE)--Realio, the technology ecosystem for institutional-grade digital assets, announces a partnership with Valentus Capital Management. The partnership enables the digitizatio...