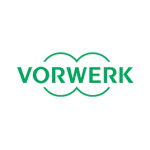 $4.00 Billion
Est. Annual Sales
Household Goods
Industry Category
Unknown
Sales & Transfers
Overview
With over 130 years of history and experience behind, Vorwerk is a leader in superior household products, carpets and flooring, cosmetics, and leasing and financial services. Maybe you're familiar with the revolutionary Kobold vacuum? Or the Thermomix which mixes and cooks food at the same time? Well, all of these innovative products are developed by Vorwerk.

As a company which appreciates new talent, diversity, and innovation, Vorwerk always has its doors open to direct sales individuals as well as many other careers for students, graduates, and all the way up to experienced professionals. And for people who are looking for a flexible job, Vorwerk also offers the chance to become a distribution partner and gain profits based on your involvement.


3255 E Thousand Oaks Blvd
Unit B
Thousand Oaks CA
US
Popular Videos
for Vorwerk
Thursday, January 14, 2021
/PRNewswire/ -- Grubhub Inc. (NYSE: GRUB), a leading online and mobile food-ordering and delivery marketplace, today announced that Devry Boughner Vorwerk will...