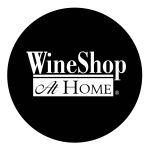 Unknown
Est. Annual Sales
Food Products
Industry Category
Unknown
Sales & Transfers
Overview
A California winery based in Napa Valley, WIneShop At Home is a one-of-a-kind direct selling company which promotes and sells its exclusive wines only through in-home Wine Tastings held by their Independent Wine Consultants. This provides a unique and memorable experience both for the customers as well as the consultants.

The WineShop At Home wine brands are only available through their Consultants and cannot be found anywhere else. This exclusivity and the experience of a professional wine tasting is why the customers and consultants are so satisfied with the outcomes. By joining this company's team of Consultants, you'll be able to discover a whole new world of this Godly beverage and earn extra income for yourself and your family.


525 Airpark Rd.
Napa CA 94558
US
Popular Videos
for WineShop At Home
Recent News
for WineShop At Home
Wednesday, February 13, 2019
NAPA, Calif.--(BUSINESS WIRE)--In 2018, WineShop At Home, the premier direct to consumer wine company in the nation, had its most winning season ever, earning 45 wine awards and medals from...