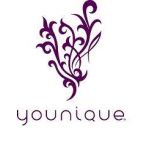 Unknown
Est. Annual Sales
Beauty Products
Industry Category
Overview
Younique believes that women everywhere should feel beautiful inside and out. Their mission is to uplift, empower, validate, and ultimately build self-esteem in women around the world through high-quality products that encourage both inner and outer beauty and spiritual enlightenment; while also providing opportunities of personal growth and financial reward.

Younique's scientific research approach to the development of their cosmetic products ensures that their products contain high quality ingredients that enrich and nourish the skin. Their goal is to provide healthy, clean, and pure cosmetics.

They also claim to have one of the most generous and easy-to-understand compensation plans in the industry. They eliminated any confusing, intimidating, or unnecessary sub-programs in order to produce a completely transparent and simple compensation plan that lets you earn the way you want to.


3400 Mayflower Avenue
Lehi UT 84043
US
Sunday, July 4, 2021
/PRNewswire/ -- Launched June 1st, 2021, the three-piece Younique Eye Essentials Bundle includes a liquid eye shadow, mascara, and eyeliner. The Eye Essentials...
Tuesday, January 26, 2021
/PRNewswire/ -- Steve Carlile has been appointed as Younique's Chief Marketing Officer. In this new role, Carlile will oversee Younique's branding, product...