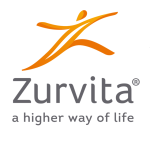 $100.00 Million
Est. Annual Sales
Health, Wellness and Nutrition
Industry Category
Overview
Founders, Mark and Tracy Jarvis, created Zurvita in 2008 to make a significant impact to people from all walks of life. Their mission was to change lives for the better and offer opportunities where anyone can succeed.

Zurvita's line of wellness products support a healthy lifestyle for people of all ages. In addition to Zurvita's health and wellness drinks and supplements, Zurvita provides opportunities for individuals who are interested in sharing the product with friends and family.

Zurvita Independent Consultants are able to earn residual by sharing Zurvita's premiere wellness products.

Zurvita's Zeal Wellness Blend and functional food products are an excellent source of antioxidants and vitamins. Those who enjoy these products feel more vibrant, have more energy and recapture a youthful Zeal for life.
800 Town & Country Blvd.
Suite 500
Houston TX 77024
US