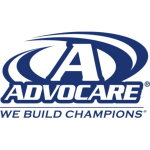 $586.00 Million
Est. Annual Sales
Health, Wellness and Nutrition
Industry Category
Overview
Founded in 1993, AdvoCare is a win-win company which provides both physical health for customers and financial health for business-oriented individuals. Namely, AdvoCare has a wide variety of supplements and products for weight-management, balanced nutrition, and sports performance. These innovative products are of high-quality and have gone through quality control processes to optimally satisfy the needs of customers.

For the job seeker, AdvoCare offers career opportunities as distributors, with a detailed compensation plan, provided training, and endless opportunities for growth. This company has taken its health dedication one step further by initiating their AdvoCare Foundation which deals with preventing and managing obesity in children.
2801 Summit Avenue
Plano TX 75074
US
Friday, November 27, 2020
DUBLIN--(BUSINESS WIRE)--The "Nutritional Supplement Global Market Insights 2020, Analysis and Forecast to 2025, by Manufacturers, Regions, Technology, Product Type" report has been added to...