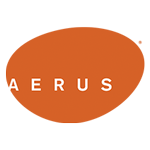 Unknown
Est. Annual Sales
Household Goods
Industry Category
Unknown
Sales & Transfers
Overview
Initially named Electrolux, and now known as Aerus, this company has been producing and distributing Healthy Home Products for over 90 years. At Aerus, they use a state-of-the-art technology to develop products such as air purifiers, water purification systems, innovative vacuum cleaners, and many more products necessary for a happy and healthy house. The company operates in both the United States and Canada.

Aerus also has a Career Express Program, which allows people to earn financial benefits while at the same time learning all there is to know about sales, finances, and business in general.
300 E. Valley Drive
Bristol Virginia 24201
US
Tuesday, May 29, 2018
DALLAS (PRWEB) May 29, 2018 -- 2017 Space Technology Hall of Fame inductee Aerus LLC and its proprietary ActivePure Technology recognized at the 34th Space Symposium and 2018 Space Technology Hall of Fame Dinner.