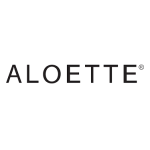 Unknown
Est. Annual Sales
Beauty Products
Industry Category
Unknown
Sales & Transfers
Overview
Aloette is a cosmetics line that follows the principle of 'Farm to Jar', thus providing the freshest ingredients in their products.

The main ingredient in the Aloette products is a superior form of Aloe Vera known for its countless skin health properties. Plus, they use a next level anti-age technology.

Whether you're looking for a full-time job or a flexible part-time way to earn something extra, Aloette can offer you the opportunity to become a Beauty Consultant. Beauty consultants promote the company online and offline, have their own online shop, and earn by sales commissions.
6120 Powers Ferry Road
NW Suite 300
Atlanta, GA 30339-2982
US
Recent News
for Aloette Cosmetics
Monday, August 12, 2019
ATLANTA (PRWEB) August 12, 2019 -- Aloette to relaunch on TSC Monday, August 12th at 10:00 PM.
Monday, July 8, 2019
ATLANTA (PRWEB) July 08, 2019 -- The easy-to-use foundation and brush system make a start to finish seamless application
Monday, October 22, 2018
ATLANTA (PRWEB) October 22, 2018 -- Direct sales cosmetics brand launches second box in VIP customer program featuring sister-brand, butter London™