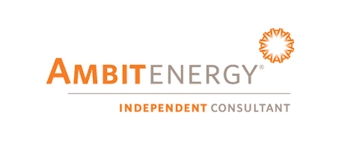 $1.04 Billion
Est. Annual Sales
Ambit Energy is an international retail energy-providing company started by Jere Thompson Jr. and Chris Chambless in 2006. The idea took birth amidst a friendly chat between friends over energy deregulation and soon turned into the fastest and most respected retail energy-providing company in the US.

Since its inception, Ambit Energy has remained in the limelight of the direct-selling world for its quick and enormous success. Within two years, the company's revenue skyrocketed to $200 million, which increased to $325 million in 2009.

Due to its considerable growth and stellar services, Ambit has received many accolades over the years. The company has been named "America's Fastest Growing Private Company" by Inc. magazine. Plus, it has also been listed as the fastest-growing privately-held company in North Texas by SMU's Caruth Institute in 2008 and 2009 and one of the "Top 100 places to work" by Dallas Morning News.

By now, the company has grown into an MLM giant with over 600,000 independent consultants, $1.06 billion in revenue per year, and more than 1 million customers.

Ambit is well-reputed for its satisfactory service, efficient customer care, and programs like Ambit energy aid. The scheme involves collecting donations from willing Ambit members and distributing it among consumers who have difficulty paying bills, ensuring no one's forgotten when times are tough.


Ambit offers consumers gas, solar, electric, and Green-e services through its independent consultants across America. Solar energy services are provided through Sunrun. When customers are ready to buy a solar service from Ambit, they are matched with a representative from Sunrun, who then completes the overall enrollment process.


Rates & plans
Rates and plans of Ambit Energy services vary from place to place. To find out your area's financial plans, visit their website, enter your zip code, and choose the energy service you need. You will have a complete payment plan in front of you.
There are also some exclusive billing plans by Ambit for specific areas. They are described as under:
Average billing plan
It involves a monthly billing based on average energy usage, not actual daily usage. The estimated balance per the average usage is multiplied by the number of days in the billing cycle, and you are charged accordingly. For new customers, the company will collect the usage history from the current meters, evaluate the average energy usage per year, and charge accordingly. This plan is exclusive to Texas residential customers only.
Budget billing plan
The budget billing amount is calculated by multiplying a customer's average usage over one year by their current rate. The amount evaluated as a result will appear on all future bills. Ambit will recalculate the budget bill payment amount at least once a year to keep the process accurate and transparent. If someone's new to the service, the budget billing plan will be calculated according to the meter's 12-month usage history.
Popular Videos
for Ambit Energy
Recent News
for Ambit Energy
Tuesday, August 20, 2019
Today, Vistra Energy (NYSE: VST) announced it has entered into an agreement to acquire Ambit Energy for $475 million plus net working capital...
Continue reading
Tuesday, October 30, 2018
Ambit Energy, the world's largest direct seller of energy and a leading national retail energy provider, today announced that enrollment is now availa
Continue reading
Competitors
of Ambit Energy in the Electricity and Utilities industry.
In late 2020, Vivint Solar joined forces with Sunrun to give homeowners more choice over how and where...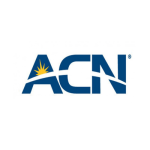 Founded in 1997, ACN is a North American direct-selling company providing several different services...
Powur is the world's first virtual solar energy company. Our platform allows you to work anywhere you...

Telecom plus is a London-based multi-utility providing company founded in 1996. The company was started...