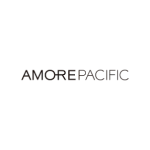 Unknown
Est. Annual Sales
Beauty Products
Industry Category
Unknown
Sales & Transfers
Overview
Starting six decades ago when Suh Sung-whan decided to explore a superior form of Asian green tea found on the Pacific Isle of Jeju, AmorePacific has been devoted to becoming the 'Asian Beauty Creator'. Using a combination of this powerful Green Tea, Bamboo plants, Red Ginseng, and an abundance of other healthy ingredients, AmorePacific offers clients 30 different brands of healthcare, beauty, and household products.

Their cutting-edge technology, large R&D center, and ethical values are what makes this company unique. AmorePacific has an Affiliate Program for everyone who wants to start earning something, as well as Corporate Employee Benefits and a 'Refer a Friend' option.
1385 Broadway 10th FL.
New York, NY 10018
US