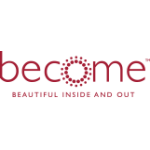 Unknown
Est. Annual Sales
Beauty Products
Industry Category
Unknown
Sales & Transfers
Overview
Every woman is naturally beautiful. But sometimes, a woman's inner beauty can use a bit of help shining. This is why the world-class chemists of 'become' have developed a full line of skincare and beauty products and even tested them in Australia, which they consider, 'one of the harshest environments on earth.' At the same time, carefully chosen ingredients are perfect for sensitive and even hypersensitive skin, with the lowest possible potential for allergic reaction. Everything made by become are naturally fragranced and made with active ingredients instead of cheap fillers such as tap water or mineral oil. Products can be purchased directly from http://www.becomebeauty.com or via a become hosted party.
P.O BOX 1299
Turlock CA 95381-1299
US
Tuesday, January 28, 2020
CHICAGO (PRWEB) January 28, 2020 -- Sally Lou Oaks Loveman announces the release of 'Speak: Love Your Story, Your Audience is Waiting'
Tuesday, January 28, 2020
LUQA, Malta (PRWEB) January 28, 2020 -- Numerous accreditations validate Elit'Avia's operational excellence and benefit clients by facilitating access to destinations worldwide.
Monday, January 27, 2020
MIAMI--(BUSINESS WIRE)--American Intermodal Management (AIM), a U.S.-based marine chassis lessor and a portfolio company of I Squared Capital, has signed an agreement to merge with FlexiVan...
Monday, January 27, 2020
ALDIE, Va. (PRWEB) January 27, 2020 -- Author Blanca De La Rosa provides tips in 'Empower Yourself for an Amazing Career' to help people from all walks of life thrive in the workplace
Thursday, January 23, 2020
DEERFIELD BEACH, Fla.--(BUSINESS WIRE)--Capstone Companies, Inc. (OTC: CAPC) ("Capstone" or the "Company"), a designer, manufacturer and marketer of consumer inspired products that...