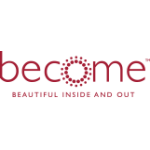 Unknown
Est. Annual Sales
Beauty Products
Industry Category
Unknown
Sales & Transfers
Overview
Every woman is naturally beautiful. But sometimes, a woman's inner beauty can use a bit of help shining. This is why the world-class chemists of 'become' have developed a full line of skincare and beauty products and even tested them in Australia, which they consider, 'one of the harshest environments on earth.' At the same time, carefully chosen ingredients are perfect for sensitive and even hypersensitive skin, with the lowest possible potential for allergic reaction. Everything made by become are naturally fragranced and made with active ingredients instead of cheap fillers such as tap water or mineral oil. Products can be purchased directly from http://www.becomebeauty.com or via a become hosted party.
P.O BOX 1299
Turlock CA 95381-1299
US
Monday, January 25, 2021
MADISON, Wis.--(BUSINESS WIRE)--National Guardian Life Insurance Company (NGL) is pleased to announce the acquisition of Everplans, a New York City-based digital life-planning and organization...
Monday, January 25, 2021
CAMBRIDGE, Mass. (PRWEB) January 25, 2021 -- Researchers at Draper, MIT have developed a passive acoustic remote sensing method for unmanned underwater vehicles
Tuesday, January 19, 2021
NASHVILLE, Tenn.--(BUSINESS WIRE)--Artificial Intelligence (AI) will transform the way doctors, hospitals, and healthcare systems identify, collect, and manage their revenue cycle over the...
Tuesday, January 19, 2021
SAN FRANCISCO (PRWEB) January 19, 2021 -- Totara adds 44 new healthcare customers in 2020 as organizations seek more robust, adaptable and scalable learning solutions
Friday, January 15, 2021
San Francisco, CA (PRWEB) January 15, 2021 -- Pharmaceutical and life science customers cite product functionality, scalability, and deep domain expertise as differentiators when selecting Aravo for third-party risk and performance management.