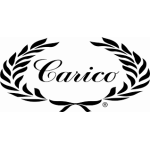 Unknown
Est. Annual Sales
Health, Wellness and Nutrition
Industry Category
Unknown
Sales & Transfers
Overview
Carico International sells and distributes quality health, wellness and lifestyle products. Starting from air filters and water systems to healthy food storage solutions and quality cookware, Carico International is a leader in health and lifestyle products.

The company was founded by Richard Cappadona in 1967 and is based in Fort Lauderdale, Florida. For more than fifty years they served as a staple for healthy living. Their products are available online, or via sales agents and direct partner ambassadors.


2851 W Cypress Creek Rd.
Fort Lauderdale FL 33309
US