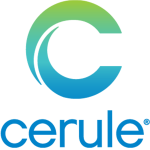 Unknown
Est. Annual Sales
Health, Wellness and Nutrition
Industry Category
Unknown
Sales & Transfers
Overview
Cerule is a large manufacturer, distributor, and seller of healthy living products. On top of that, the company operates in the global community changing the way people think about health and wellness. Launching of their products - StemEnhance Ultra, PlasmaFlo and Cyactiv took decades of scientific research. The products are plant-based with bioactive compounds that help the natural release of stem cells, support normal bloodstream, and help calm the body after intense physical activity.

Greg Newman is a Chief Executive Officer, who created the Cerule company with his father in 1999. Nowadays the company sells their products worldwide and offers supporting plans for those who want to take part in their business.


735 Commercial St.
Suite 8000
Klamath Falls OR 97601
US
Wednesday, December 9, 2020
VANCOUVER, British Columbia--(BUSINESS WIRE)--Penny AI, a global leader in data-driven sales enablement solutions for direct sales, is excited to announce a partnership with Cerule®, a biotech...
Wednesday, July 15, 2020
IRVINE, Calif.--(BUSINESS WIRE)--Cerule International, a biotech company that developed the world's first clinically proven and patented stem cell enhancer, has appointed Dr. Stanley Jacobs...