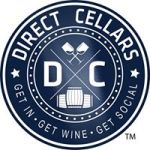 $25.00 Million
Est. Annual Sales
Food Products
Industry Category
Overview
Direct Cellars offer a complete wine club experience that enables you to enjoy your wine in the comfort of your own home, having fun with friends and family, through their simple, easy and fast Wine Club selection and deliveries.

David DiStefano is the visionary founder that has steered the wine club's success since 2014. Direct Cellars began as a small internet wine club marketing through word of mouth to friends and family instead of going the traditional advertising route. It now has offices in Fort Myers, Kansas City, and London and has delivered half a million bottles of gourmet wines to its 30,000 members. Direct Cellars continues to grow with a 90% retention rate.
401 E Las Olas Blvd
Suite 1400
Ft. Lauderdale FL 33301-2218
US
Popular Videos
for Direct Cellars
Recent News
for Direct Cellars
Friday, September 2, 2016
Fort Myers, FL (PRWEB) September 02, 2016 -- New direct to market business model.