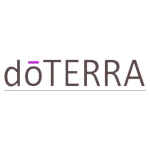 $940.00 Million
Est. Annual Sales
Unknown
Sales & Transfers
In the spring of 2008, a group of business and healthcare professionals established a new standard for therapeutic-grade essential oils worldwide.

After experiencing the benefits of essential oils firsthand, they decided it'd be great to share their secret with the world. They concluded that they would establish a new standard for essential oils through perseverance, dedication, and the support of people who shared their passion and vision. With that belief, they found a business and gave it the name "doTERRA," a Latin word that means "Gift of the Earth."

On April 25, 2008, the first doTERRA essential oil collection, 25 single oils and 10 oil blends, were available for purchase. Essential oil experts and product specialists applauded the move and immediately recognized the superior quality of doTERRA therapeutic-grade essential oils.

Sharing essential oils is a special experience, and doTERRA's founders understood that they would require a sales approach that was equally special. DoTERRA's direct selling methodology enables distributors to interact directly with customers instead of mass marketing to promote individualized essential oil experiences.

By using a more individualized approach, people can discover the amazing potential of essential oils for themselves and develop trustworthy partnerships. Additionally, this model gives people and families a chance to fulfill their aspirations of financial security. doTERRA products are now used and sold by more than 2 million Wellness Advocates worldwide.

The product offerings of doTERRA include a nutritional, spa, and healthy living items based on essential oil technology and thorough wellness philosophy, in addition to the continual development of new essential oils and exclusive essential oil blends.

The only way to purchase doTERRA products is through Wellness Advocates. These advocates present, explain, and sell doTERRA products in their local markets through personal contact and globally through customized webshops while working from home.
Essential Oils
doTerra essential oils have no impurities, additives, or adulterations. Due to the lack of purity standards in the essential oil business, doTERRA established one to validate each product. Every batch of doTERRA essential oils undergoes extensive testing, going well beyond what would be deemed acceptable. Each oil is then transferred to a neutral third party for additional testing and certification.
​
Personal Care
doTerra's care products are specially made to suit your needs. From hair care products to skin care products and face care, the brand has put together the best ingredients to help you remain healthy and happy.


Kids & Collection
You can keep your kids' skin fresh and healthy with a wide range of children's products. The products have been tested and certified to be safe for kids. So, you have nothing to worry about.


DoTerra's Compensatin Plan Type is Unilevel
In the unilevel plan, which is used by DoTerra, all directly sponsored members who are recruited by the DoTerra independent wellness advocate are placed under him/her into a single business level. Additional levels are then created as those sponsored members build teams.
The uni-level compensation plan typically will payout on several levels below the wellness advocate, depending on his/her rank.
For example, new DoTerra wellness advocates who are just starting out may only earn commission on the sales volume of their directly sponsored team members or level one. Once they achieve a higher career rank, they may earn commission on levels below their directly sponsored team members. Future rank advancements may include additional levels of commissions earned farther down their sponsor tree.
DoTerra Address Info
389 South 1300 West
Pleasant Grove UT 84062
US
DoTerra Contact Info
Popular Videos
for DoTerra
Competitors
of DoTerra in the Health, Wellness and Nutrition industry.
The "Q" in Q Sciences represents the word "Quintessential," meaning the best of the best, the perfect...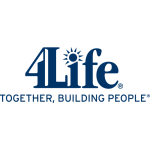 4Life is an innovative company which produces supplements for body transformation, wellness, and immune...
Faberlic is a Russian Direct-selling company founded by Alexxie Nachaev in 1997, originally named Russian...
Market America Worldwide is headquartered in Greensboro, North Carolina and has for more than two decades...

We are a group of people interested in serving, loving, and living life to its fullest. We want to share...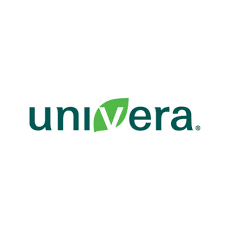 Univera products have the goal to improve cell repairs in your body and replace damaged and aging cells...