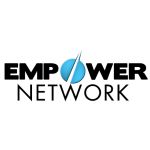 Unknown
Est. Annual Sales
Investments
Industry Category
Unknown
Sales & Transfers
Overview
Empower Network was founded in 2011 by David Wood and David Sharpe. Its signature product is a viral blogging system geared toward helping its 30,000 affiliates and 70,000 members use the Internet to grow their businesses online.
2840
West Bay Drive ,#166
Bellair Bluffs FL 00:00.0
US
Recent News
for Empower Network
AMSTERDAM, Netherlands - Jan. 22, 2019 - PRLog -- NetYCE, thought leader in
multi-vendor network automation solutions announces to release a free ...