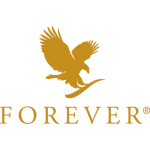 $2.60 Billion
Est. Annual Sales
Health, Wellness and Nutrition
Industry Category
Unknown
Sales & Transfers
Overview
Founded in 1978 and located in Scottsdale, Arizona, Forever Living Products are recognizable world over. Forever Living is the largest grower, manufacturer, and distributor of Aloe Vera products in the world aided by its group of global companies.

Rex Maughan's passion for better health, quality products, and financial freedom inspired him to found the company which has for almost 40 years dedicated itself to seeking out nature's best sources for health and beauty and sharing them with the world. Forever Living Products has Forever Business Owners in more than 150 countries worldwide.
7501 E McCormick Pkwy
Scottsdale AZ 85258
US
Recent News
for Forever Living Products
Forever Living Products, LLC., an Arizona-based company with a local salesforce in Texas, is encouraging Arizona residents to help the Houston, TX area affected by Hurricane Harvey by donating to the charitable...