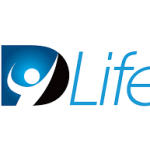 $137.00 Million
Est. Annual Sales
IDlife is an American health supplements company headquartered in Texas. The company was founded in 2013 by Logan Stout, a former basketball player with over 20 years of experience. IDlife stands for Individually Designed supplements. The company was founded with a single fundamental goal- to disrupt the nutrition industry by providing customized product prescriptions.

To get the required supplements, the users must visit IDlife's website and take a confidential assessment. A report will be generated based on the user's answers and a science-backed, customized prescription medication consisting of all the essentials their body needs. Apart from catering to the user's unique needs, all the company's products are 100% safe and natural, non-GMO, gluten-free, and soy-free.

Although relatively young, the company has a clean history, with fair business practices and thousands of happy and satisfied customers. Moreover, IDlife also provides countless earning opportunities to its sales representatives, not only on their sales but those of their recruits.

IDLife makes a variety of supplements, each targeted to help the user achieve a specific fitness goal. It includes supplements for everything and everyone, from weight loss, general wellness, and multivitamins to kids' supplements and anything in between.

According to data, the company makes around $137 million in annual sales revenue, with thousands of direct sales reps worldwide.
IDlife has the following programs and product categories listed on its official website:


Detox
IDlife's 3-set program, as per the description, "focuses on resetting your body and leaving you fresh and renewed." Users who subscribe to the package are provided with complete nutritional guidelines and some necessary supplements. The program subscription spans over 30 days total, which the user must renew every month to get the supplies.
IDlife DNA
IDlife DNA is a special test conducted by IDlife to make your fitness regimen more customized by providing diet plans, supplements, and training recommendations that corroborates with your body to the genetic level.
IDNutrition
IDNutrition is another special assessment program that takes the guesswork out and provides a comprehensive health report with nutritional recommendations based on your IDHealth score. After taking the assessment, the users are provided with the recommended supplements at their doorsteps each month.
Product categories
IDlife makes a variety of products and supplements to cater to the needs of each individual. Following are all the product categories they deal in:
Weight Loss
Fitness
Energy
Skincare
Vitamins
Kids products
IDlife's Compensatin Plan Type is Unilevel
In the unilevel plan, which is used by IDlife, all directly sponsored members who are recruited by the IDlife independent associate are placed under him/her into a single business level. Additional levels are then created as those sponsored members build teams.
The uni-level compensation plan typically will payout on several levels below the associate, depending on his/her rank.
For example, new IDlife associates who are just starting out may only earn commission on the sales volume of their directly sponsored team members or level one. Once they achieve a higher career rank, they may earn commission on levels below their directly sponsored team members. Future rank advancements may include additional levels of commissions earned farther down their sponsor tree.
IDlife Address Info
10825 John W. Elliott Drive
Suite 100
Frisco TX 75033
US
IDlife Contact Info
Products that work AND taste amazing!
By Goldy Locks on Friday, January 6, 2023
I've been a long time user of ID life now for many years. I LOVE telling people about the personalized vitamins and the health assessment that you can take free of charge on the website! It really dials in what each individual needs. This is not a one size fits all company! The products taste amazing and are always fun for me to share with others. We all need some help staying on track and living our best healthy life. ID life does that for me and so much more!
Great company and products!
By Susan Dawson on Thursday, December 16, 2021
I love the personalized vitamins.
Tuesday, January 17, 2023
Jan 17, 2023
...
IDLife is a health and wellness company that is revolutionizing the industry with customized nutrition. Our name stands for individually designed life and was ...
Continue reading
Competitors
of IDlife in the Health, Wellness and Nutrition industry.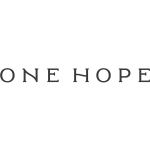 Like most stories worth telling, ours begins with a group of friends, humble beginnings, and a skyward...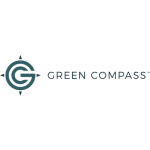 With Green Compass, you can have confidence that you're purchasing quality. Our CBD products establish...

We are a group of people interested in serving, loving, and living life to its fullest. We want to share...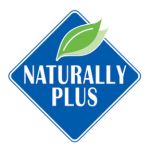 Naturally Plus is a Japanese global direct-selling healthcare company providing general health and wellness...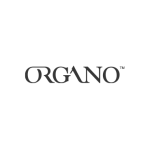 ORGANO offer beverages, nutraceuticals, and personal care products exclusively through ORGANO Independent...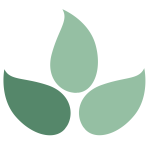 Aspen Emery is a busy mom of 5 from Florida who has always had a passion for making the world a healthier...