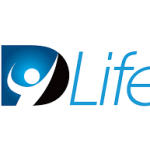 Unknown
Est. Annual Sales
Health, Wellness and Nutrition
Industry Category
Overview
IDlife or Individually Designed Life stands for promoting health and wellness through customized nutrition. Customers can get their personalized recommendations very easy, just by filling out a confidential form on the company's website. IDlife is proud of their high-quality products and programs meant for different uses including weight management, sleep control, sports performance, protein shakes and bars, as well as a line for kids and a skincare line.

IDlife lets people start their own business by promoting their products and programs. You don't have to have any experience to start working for IDlife, since they will provide you with training, business tools, as well as your own IDlife website. The outcome and benefits of this job are entirely up to you and your dedication. The more you do, the more you earn!
10825 John W. Elliott Drive
Suite 100
Frisco TX 75033
US
Wednesday, February 27, 2019
VANCOUVER, Wash. (PRWEB) February 27, 2019 -- Molecular Testing Labs announces a strategic partnership with IDLife, a health and wellness company based in Frisco, Texas.
Monday, April 24, 2017
Frisco, TX and Olathe, KS (PRWEB) April 24, 2017 -- Garmin wearable devices are now available for purchase through IDLife with automated activity tracking from Garmin wearable devices to the IDWellness mobile app coming soon.