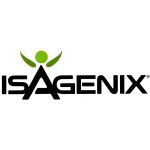 $924.00 Million
Est. Annual Sales
Health, Wellness and Nutrition
Industry Category
Overview
When we combine health and wellness with entrepreneurship, we get Isagenix. This is a direct selling company which develops and produces science-backed products in the health, wellness, weight loss, performance boosting, and healthy aging areas. Basically, everything you might need for a better, healthier, and longer life.

Once you purchase and start loving the Isagenix products, this company offers to take you one step further. Become an Isagenix Associate and earn profits by sharing and promoting the products you believe in. With internet marketing and direct selling on the rise and traditional selling on the downfall, this can be an incredible opportunity that can open many doors for innovative and ambitious people.
155 E. Rivulon Boulevard
Gilbert AZ 85297
US
Wednesday, October 30, 2019
GILBERT, Arizona (PRWEB) October 30, 2019 -- Isagenix International's new, healthier energy drink had the best first-day performance of any permanent Isagenix product. The company created the ready-to-drink beverage, whose name stands for botanical energy plus adaptogens, to both energize and nourish...
Tuesday, September 24, 2019
GILBERT, Ariz. (PRWEB) September 24, 2019 -- Those looking to make a healthy change through premium nutrition and exercise can get better results faster with Isagenix International's expanded AMPED™ line. New products include an anytime protein and a post-workout drink.
Monday, August 12, 2019
GILBERT, Ariz. (PRWEB) August 12, 2019 -- Parents craving a nutritious and delicious snack for their kids have a new option that will also help feed children in need. For each bag of IsaKids® Super Smoothie purchased, Isagenix will donate one meal to a child in need through the ISA Foundation, the company's...
Friday, March 22, 2019
GILBERT, Ariz. (PRWEB) March 22, 2019 -- Isagenix International is celebrating 17 years of business and transformed lives with the limited-edition Birthday Cake Flavor IsaLean® Shake, available in the United States, Puerto Rico, and Canada while supplies last.
Friday, March 15, 2019
GILBERT, Ariz. (PRWEB) March 15, 2019 -- The Isagenix Legacy Foundation is now accepting grant applications from U.S.-based nonprofits that align with the foundation's mission and focus areas. The application deadline is April 30.