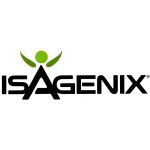 $924.00 Million
Est. Annual Sales
Health, Wellness and Nutrition
Industry Category
Overview
When we combine health and wellness with entrepreneurship, we get Isagenix. This is a direct selling company which develops and produces science-backed products in the health, wellness, weight loss, performance boosting, and healthy aging areas. Basically, everything you might need for a better, healthier, and longer life.

Once you purchase and start loving the Isagenix products, this company offers to take you one step further. Become an Isagenix Associate and earn profits by sharing and promoting the products you believe in. With internet marketing and direct selling on the rise and traditional selling on the downfall, this can be an incredible opportunity that can open many doors for innovative and ambitious people.
155 E. Rivulon Boulevard
Gilbert AZ 85297
US
Wednesday, January 16, 2019
GILBERT, Ariz. (PRWEB) January 16, 2019 -- Isagenix International is helping customers transform their gut health with the IsaBiome Daily Digestive Health System, a new product line featuring probiotics and digestive enzymes.
Monday, January 14, 2019
GILBERT, Ariz. (PRWEB) January 14, 2019 -- The Isagenix Legacy Foundation is awarding its first round of grants, totaling $665,400, to 16 U.S.-based nonprofits that align with its mission to provide healthy nutrition and support for underserved children, wellness education for all, and aid for those...
Tuesday, November 13, 2018
GILBERT, Ariz. (PRWEB) November 13, 2018 -- Isagenix International will celebrate America Recycles Day by kicking off a recycling campaign designed to educate employees about recycling and inspire them to reduce waste in the workplace and in the community.
Thursday, August 9, 2018
GILBERT, Ariz. (PRWEB) August 09, 2018 -- Thanks to the generosity of Isagenix International Co-Founders Jim and Kathy Coover and the company's independent distributors, customers, and employees, the newly established Isagenix Legacy Foundation raised $2.3 million during its first 24 hours of fundraising.
Friday, May 4, 2018
GILBERT, Ariz. (PRWEB) May 04, 2018 -- Isagenix International, a global health and wellness company providing nutrition and lifestyle solutions, reached $6 billion in cumulative global sales in mid-April. The milestone is the latest evidence of the company's impressive growth and performance since it...