$620.00 Million
Est. Annual Sales
In 1995 small-town Michigan couple, Mark and Cindy were looking for a way to make some extra cash, while starting a business that would support people's health and nutrition levels. After a visit to his local doctor, Mark was mind blown at the number of vitamins and supplements that exist on the market. With all the options, how can you know what to choose or what is going into your body?

Since 2001 It Works has exploded and become an international hit in the nutritional market. Their growth has been quite extensive, from starting out as a small-town business in Michigan. In 2013 they even started their own 501-C nonprofit that supports efforts against Human Trafficking and Community Support. They have expanded into international markets and now even have a headquarters office in London.

It works! designs problem-solving products that help folks implement small changes into their daily routine and manage their nutritional levels through everyday products. It works! Was based on the philosophy that you should know what is going into your body. Using celebrity-level doctors and medical research, they now have tons of formulas that help support weight loss management, immune system responses, digestion, mental wellness, and more.

Some of their values are what has helped them grow into such a successful brand; these include label transparency, safety through third-party testing, ethical sourcing of ingredients, and giving back to their communities.
Starting with a few simple nutritional supplements, It Works now has formulas for weight loss, managing nutrition levels, lifestyle changes, and even skincare! They have powders, liquid drinks, body oils, facial wipes, lotions, gummies, and more made for a variety of needs.

Each product is third-party tested and is designed to help you reach your individual nutritional goals. T

ons of tasty flavors are available in protein smoothies and weight drinks, including chocolate, tropical fruit, and super berry. They have also recently introduced a line of super coffees to their store that help promote ketosis and support weight loss.

Their personal goal quiz is extremely specific and made to help you find the best system and product that works for you.
It Works! Global's Compensatin Plan Type is Unilevel
In the unilevel plan, which is used by It Works! Global, all directly sponsored members who are recruited by the It Works! Global independent distributor are placed under him/her into a single business level. Additional levels are then created as those sponsored members build teams.
The uni-level compensation plan typically will payout on several levels below the distributor, depending on his/her rank.
For example, new It Works! Global distributors who are just starting out may only earn commission on the sales volume of their directly sponsored team members or level one. Once they achieve a higher career rank, they may earn commission on levels below their directly sponsored team members. Future rank advancements may include additional levels of commissions earned farther down their sponsor tree.
It Works! Global Address Info
908 Riverside Drive
Palmetto Florida 34221
US
It Works! Global Contact Info
Popular Videos
for It Works! Global
It Works! Global

Consultants
Competitors
of It Works! Global in the Health, Wellness and Nutrition industry.
Balancing the physical, the emotional, and the spiritual being is the mission of TriVita ' a company...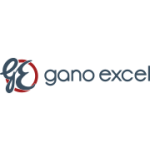 Gano Excel founder, Mr. Leow Soon Seng officially opened Gano Excel's doors to the general public in...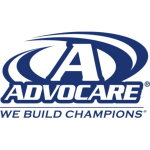 AdvoCare is a direct-selling dietary supplement company headquartered in Richardson, Texas. The company...

Young Living is a Utah-based direct-selling company that makes essential oils. The company was founded...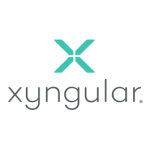 Xyngular is a direct-selling health supplements company started in 2009 by a team of passionate individuals.

The...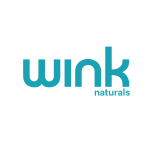 Our founder, Danny Villarreal, helped co-found a different natural care company you might recognize (Zarbee's),...