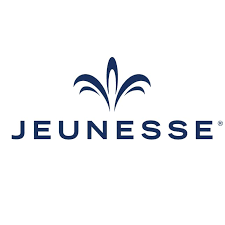 $1.00 Billion
Est. Annual Sales
Jeunesse is a global direct-selling company founded in 2009 by Randy Ray and Wendy Lewis. The company was founded, just like many, to "revolutionize" the personal care and skin care industry through cutting technologies and effective products.

Jeunesse's expert team has formulated many products over the years and collectively named them "You Enhancement System." The company claims that the system is based on scientific research and concepts, including stem cell technology, DNA repair concepts, and nutrigenomics.

By getting into the system, the users get all the essentials they need to keep their skin fresh and youthful at a cellular level. However, that's not the only thing that makes Jeunesse so unique.

The company has been in the spotlight of the direct-selling world ever since its inception and has seen exponential growth over the years. Currently, the company generates about $1 billion in annual sales revenue. Moreover, it has more than 200,000 direct sales representatives in over 140 countries across every continent.

Jeunesse also has numerous accolades to its name. The company has been named in the Inc. 5000 list for four consecutive years and DSN's list of "Best Places to Work" three times.

So far, Jeunesse has generated over $8 billion in cumulative sales worldwide and continues to maintain its dominance in the industry through countless opportunities, effective marketing, and high-quality products.


Jeunesse is a brand that branches out to many health-related areas through its products. The product categories listed on their official website include:


Skincare
Stress Management
Hair Care
Dietary Supplements
Heart-friendly
Immunity
Longevity
Memory
Mobility
Outer Beauty
Sleep
Wellness
Soothing relief
Among the aforementioned, Wellness and Personal Care are Jeunesse's flagship product categories and generate more than half of the company's annual revenue.
Product lines
Following are all the top-selling product lines from Jeunesse:
Luminesce
The products are designed to maintain skin complexion and its natural softness, smoothness, and youth. Luminesce products use a dermatologist-developed APT-200 technology to help you achieve your skincare goals.
Reserve
Reserve is a vitality line produced by Jeunesse. All the products in this category are made with 100% natural ingredients extracted from exotic fruits that repair your cells and protect them from any damage in the future.
Naara
Naara is another skincare line that mainly focuses on maintaining your skin's collagen levels, ensuring that it's not affected by the drastic effects of aging. The product is made of entirely natural ingredients with zero side effects.
RVL
It's a complete hair care system by Jeunesse, infused with the company's proprietary HPT-6 technology. When used, the products thicken and repair the hair from root to tip and maintain its volume over time, with an overall silky-smooth texture.
Other lines
Apart from those above, the company has other best-selling product lines, including AM PM essentials, NV, Monavie, M1ND, and ZEN, each catering to different health, fitness, and cosmetic needs. You can find them on the company's official website.
Jeunesse's Compensatin Plan Type is Unilevel
In the unilevel plan, which is used by Jeunesse, all directly sponsored members who are recruited by the Jeunesse independent distributor are placed under him/her into a single business level. Additional levels are then created as those sponsored members build teams.
The uni-level compensation plan typically will payout on several levels below the distributor, depending on his/her rank.
For example, new Jeunesse distributors who are just starting out may only earn commission on the sales volume of their directly sponsored team members or level one. Once they achieve a higher career rank, they may earn commission on levels below their directly sponsored team members. Future rank advancements may include additional levels of commissions earned farther down their sponsor tree.
Jeunesse Address Info
701 International Parkway
Lake Mary Florida 32746
US
Jeunesse Contact Info
Competitors
of Jeunesse in the Health, Wellness and Nutrition industry.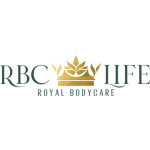 RBC Life was founded more than two decades ago and offers the finest nutritional and personal care products...
Joy to Live is a relationship marketing company whose focus is to deliver high quality products to our...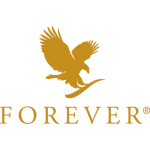 Founded in 1978 and located in Scottsdale, Arizona, Forever Living Products are recognizable world over....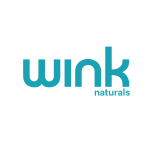 Our founder, Danny Villarreal, helped co-found a different natural care company you might recognize (Zarbee's),...
Sanki Global is a global health and wellness company headquartered in Las Vegas, USA with a presence...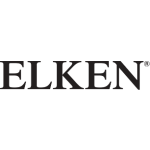 Established in 1995, ELKEN is a leading direct selling company in Malaysia with a stronghold in nine...