$207.00 Million
Est. Annual Sales
Overview
Scientific research sounds like the queries of a toddler: Why? What? How? Over 50 years ago, a group of research scientists asked about aging. They wanted to understand the process and find out how to change it. They observed the effects of oxidative stress, a key contributor to the normal signs of the aging process. They discovered how the body naturally responds to this and developed Protandim® Nrf2 Synergizer®, the solution that decreases oxidative stress by 40%.*

The scientists never accepted aging as a fact of life: This is what happens when you age. You get weak, you get wrinkles, and you lose energy. LifeVantage was founded on this question, "What are we going to do about it?" It's not what happens in life; it's our response that matters. This origin of action drives all our products and our company.

Aging is an active process. It's not something that simply happens to your body. We age as we eat, exercise, and even breathe. One of the paradoxes of life is that oxygen, the molecule that sustains aerobic life, also generates toxic "free radicals" that attack our cells. This damage is called oxidative stress.

Your body, however, is not defenseless. It naturally produces antioxidants that fight or "gobble up" free radicals. Two of these naturally occurring antioxidants are superoxide dismutase (SOD) and catalase (CAT) activated through the Nrf2-pathway. In your youth, your body can combat free radicals. But as early as your 20s, your SOD and CAT levels start to decline.

The question: What are we going to do about it? The answer: Find a way to increase the body's ability to produce SOD and CAT—and alter the signs of the aging process. Our scientists turned to nutrition for the answer. They discovered that 5 key ingredients, when combined in the correct ratios, had the ability to decrease oxidative stress by an average of 40% in 30 days and restore antioxidant levels to those you'd expect to see in a 20-year-old. They named this breakthrough formula Protandim®, derived from "promoting the tandem" co-regulation of this powerful SOD and CAT duo.

An anti-aging supplement sounded too good to be true. In 2005, ABC Primetime did an investigative report on this first Protandim® product. The reporter took Protandim® and his bloodwork showed a reduction of oxidative stress by 45% in just 2 weeks. The scientific community took notice, and the show prompted dozens of studies. Over 30 published independent studies validate the effectiveness of Protandim®. One report from Washington State University says, "It is our opinion that raising Nrf2 is likely to be the most important health promoting approach into the foreseeable future."

Collectively, our Distributors earn almost $10 million a month selling Protandim® Nrf2 Synergizer® and other LifeVantage products.

You can accept things as fact: This is how you age, and this is how you work. Maybe your job is something that pays the bills. It or provides security, but not fulfillment. You can recognize your options. You can take action. You can take a supplement or start a business. You can ask yourself, "What am I going to do about it?"
3300 Triumph Blvd
Lehi UT 84043
US
Recent Reviews
for

LifeVantage
Compensation Plan
info for LifeVantage
In the unilevel compensation plan, which is used by LifeVantage, all directly sponsored members who are recruited by the independent distributor are placed under him/her into a single business level. Additional levels are then created as those sponsored members build teams.
The uni-level compensation plan typically will payout on several levels below the distributor, depending on his/her rank.
For example, new distributors who are just starting out may only earn commission on the sales volume of their directly sponsored team members or level one. Once they achieve a higher career rank, they may earn commission on levels below their directly sponsored team members. Future rank advancements may include additional levels of commissions earned farther down their sponsor tree.
Competitors
of LifeVantage in the Health, Wellness and Nutrition industry.
RegenaLife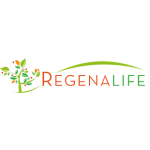 RegenaLife is committed in developing the best and cleanest products with quality as our top priority....
Isagenix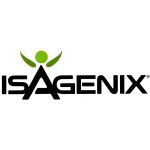 When we combine health and wellness with entrepreneurship, we get Isagenix. This is a direct selling...
Navan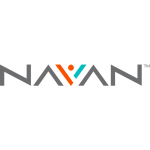 We have an obsessive enthusiasm for one thing: changing people for the better. We hold a deep sense...
MyDailyChoice (Hempworx)
We believe health, happiness, and abundance in life is a daily choice. We are building an unmatched global...
LR Health & Beauty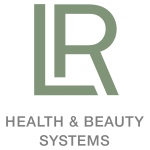 We are one of Europe's leading direct sales enterprises. Our high-quality "Made in Germany" health and...
Juice Plus+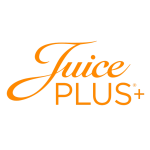 From a small direct-sales company founded 50 years ago to a multimillion company present in over 20 countries...