$220.00 Million
Est. Annual Sales
Utilizing over 50 years of clinically backed science and observation of the natural aging process. Life Vantage was founded on providing supplements to keep people youthful and prevent stress from aging folks faster than it needs to.

Life Vantage works with various research centers to understand how the impact of oxidative stress ages and damages the body. From this, they discovered how the body naturally responds to the protein NrF2, a synergizer that decreases oxidative stress in the body by up to 40%. Their formulas are designed to activate this protein and help increase energy, prevent wrinkles, and target general free radicals that can damage our body's ecosystems.

Life Vantage understands age is a normal process of life, but this does not mean aging has to damage the body when certain issues can be prevented. Their mission of giving users vibrant health has succeeded as today they have over 500 million in sales.


Life Vantage makes powerful solutions to slow down and support a healthy aging process. Utilizing natural ingredients that keep the body youthful including biotin, vitamin A, zinc, and collagen. This helps reduce oxidative stress and prevent fatigue, wrinkles, and more. Their liquid collagen reduces oxidative stress by 40% in just 30 days and is great for fighting off free radicals.

Their products are backed by numerous research including studies from Harvard, Ohio State University, and the American Journal of Physiology.

All of their formulas are dairy-free, gluten-free, vegetarian, and even Halal!

On top of their standard capsule formulas, they also have a range of product lines for healthy guts, pets, omega oils, and immune health. While recently also launched clean skincare to target the natural aging process in a clean and organic way, so no more harsh chemicals!

Their truscience body washes and facial lotions are ideal for activating the top skin layer so you can be hydrated and moisturized to the max while protecting your skin from harsh pollutants often found in the atmosphere. Some of their daughter brands include Protandim, TrueScience, PhysIQ, AXIO, and more.
LifeVantage's Compensatin Plan Type is Unilevel
In the unilevel plan, which is used by LifeVantage, all directly sponsored members who are recruited by the LifeVantage independent distributor are placed under him/her into a single business level. Additional levels are then created as those sponsored members build teams.
The uni-level compensation plan typically will payout on several levels below the distributor, depending on his/her rank.
For example, new LifeVantage distributors who are just starting out may only earn commission on the sales volume of their directly sponsored team members or level one. Once they achieve a higher career rank, they may earn commission on levels below their directly sponsored team members. Future rank advancements may include additional levels of commissions earned farther down their sponsor tree.
LifeVantage Address Info
3300 Triumph Blvd
Lehi UT 84043
US
LifeVantage Contact Info
Popular Videos
for LifeVantage
Exceptional products and company.
By Tina Tsonis on Thursday, January 5, 2023
LifeVantage is at the forefront of Nutrigenomics. The direct seller platform is a great way to get more product in more customers hands. LifeVantage compensation. Plan is bar none like I've ever seen.
Recent News
for LifeVantage
Tuesday, September 26, 2023
Bradley L. Radoff and Sudbury Capital Fund, LP (together with their affiliates, the "Radoff-Sudbury Group" or "we"), who collectively own approximatel
Continue reading
Competitors
of LifeVantage in the Health, Wellness and Nutrition industry.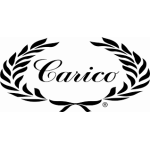 Carico International sells and distributes quality health, wellness and lifestyle products. Starting...
Essante Organics' global mission is to eliminate toxins from everyone's life, one household at a time....
Founded in 2015 by renowned entrepreneurs Steven and Angie Thompson, Zilis™ has changed lives across...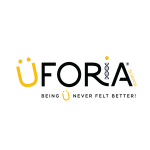 From home to work (and work to home), the modern grind takes a toll: physically, mentally and emotionally. Balance...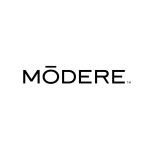 Founded in 1987, Modere has been ranked the fastest-growing women-led company by Forbes and a leader...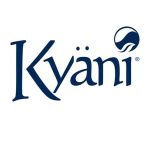 Kyani is a health supplements company founded by Kirk Hansen in 2006 after he discovered the "incredible...