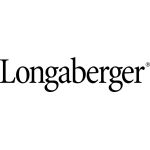 Unknown
Est. Annual Sales
Household Goods
Industry Category
Unknown
Sales & Transfers
Overview
The Longaberger Company has a long history that started In 1896, but the company was officially started in 1978 and it remains America's premier maker of handcrafted baskets. It also offers other home and lifestyle products, including pottery, wrought iron, and fabric accessories.

The company is based in Newark, Ohio, and there are thousands of independent Home Consultants located in all U.S. states who sell Longaberger products directly to customers.
701 Chestnut Street
Dresden OH 43821
US
Recent News
for Longaberger
Thursday, July 30, 2020
/PRNewswire/ -- Longaberger, a social selling retailer and American home collectibles brand known for artisanal handcrafted products, announces next chapter...