$2.50 Billion
Est. Annual Sales
No one knows nature like Melaleuca. For more than 35 years, we've become known for our innovative natural formulas. It's a Founded in 1985 out of Idaho Falls, for over 35 years, MelaLeuca has combined "what's needed" with "what's possible." They have acquired numerous brands that utilize clean and biodegradable ingredients, with cutting-edge science to support their products.

Over the years, they have reached an estimated 2.5 billion in annual sales for their lines of natural home products, beauty lines, cleaning formulas, essential oils, and more. They are proud to have brands that are inspired by nature, including Peak Performance, SeiBella, and Ecosense. Putting nature into everything they do to enhance the importance of a sustainable home is what has championed this company as a sustainable and organic brand.

Their values have supported their recent growth in creating clean products with a low impact on the earth and the health of their customers.

For returning customers looking to indulge in various product lines, they offer a monthly shopping club membership so you can enjoy their cleaning solutions, cosmetics, essential oils, and more. Sales representatives find it easy to work with the company as they offer competitive coaching, training, and a sufficient compensation plan. On top of that, it's easy for reps to sell products that are clean and make a difference in the world.
Nature inspires everything this company does which is reflected in its broad line of products.

Some of their most popular products include their product systems which provide wellness-packed bundles to customers for a healthier lifestyle. These bundles include various protein powders, a supplement to pair, and even a reusable water bottle so you can stay hydrated.

Their beauty products are clean and organic; while being easy on the skin. They have a line of shampoos and conditioners with Biotin and other important vitamins to promote hair growth and strength. Skincare products include facial cleansers, lotions, oils, and more.

They have also recently launched a line of all-purpose cleaning products including detergents, dishes, and handsoaps. Find great scents that mimic nature including lemon, lavender, fresh cotton, and more. Essential oil lovers can find tons of oils in varying bottle sizes in their EO shop.

They are the original leaders in essential oils launching all the way back in 1985. While some oils contain scented chemicals and toxins, MelaLeUca prides itself on being 100% pure and having over 2 decades to perfect its essential oil line. Essential oils are great to add scents into the home that will help calm the mind and body, or can even be used to add to cleaning products. Turn your home into a place that is good for your health and the environment with all product lines from MelaLeUca.
Melaleuca's Compensatin Plan Type is Unilevel
In the unilevel plan, which is used by Melaleuca, all directly sponsored members who are recruited by the Melaleuca independent marketing executive are placed under him/her into a single business level. Additional levels are then created as those sponsored members build teams.
The uni-level compensation plan typically will payout on several levels below the marketing executive, depending on his/her rank.
For example, new Melaleuca marketing executives who are just starting out may only earn commission on the sales volume of their directly sponsored team members or level one. Once they achieve a higher career rank, they may earn commission on levels below their directly sponsored team members. Future rank advancements may include additional levels of commissions earned farther down their sponsor tree.
Melaleuca Address Info
4609 W. 65th S
Idaho Falls ID 83402-5742
US
Melaleuca Contact Info
Popular Videos
for Melaleuca
5 Star
By Mike on Tuesday, October 18, 2022
Great company! Excellent Products and excellent services!
Competitors
of Melaleuca in the Household Goods industry.
Making a positive difference starts with people helping people as global agents of change. We are a purpose-driven...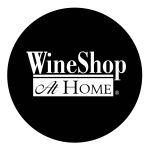 A California winery based in Napa Valley, WIneShop At Home is a one-of-a-kind direct selling company...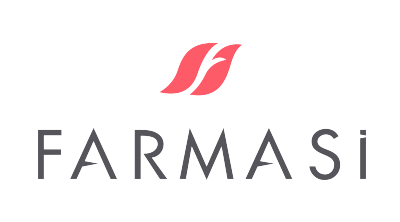 Founded in 1950, by Dr. Cedvet Tuna; FARMASI is an international leader in direct sales for cosmetics,...
Purium is not just changing the way people eat -- we're changing the way they live. We want to spread...
Market America Worldwide is headquartered in Greensboro, North Carolina and has for more than two decades...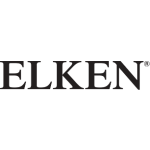 Established in 1995, ELKEN is a leading direct selling company in Malaysia with a stronghold in nine...