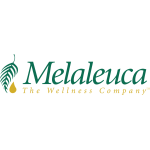 Unknown
Est. Annual Sales
Household Goods
Industry Category
Overview
Melaleuca is a wellness company that was founded in 1985 by Frank L. VanderSloot. It is the Largest online wellness shopping club in North America with over 1 million shoppers every month, $2 billion in annual sales, and 96% monthly reorder rates.

Melaleuca has more than 400 products that are available in the United States, Canada, Taiwan, South Korea, Japan, Australia, Puerto Rico, Malaysia, New Zealand, Ireland, the Netherlands, Singapore, China, Germany, Mexico, Austria, Poland, and the United Kingdom.
4609 W. 65th S
Idaho Falls ID 83402-5742
US
Recent News
for Melaleuca
Friday, June 18, 2021
SOUTHLAKE, Texas--(BUSINESS WIRE)--Verdant—a provider of consulting, SaaS products, and development services—announced today that Melaleuca, Inc. has selected Verdant as their Oracle PLM...
Monday, December 21, 2020
/PRNewswire/ -- Online retailer Melaleuca is expanding its world-class health and wellness company with a new 500,000 square foot distribution center in Kansas...