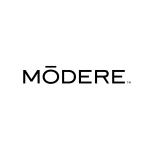 $220.00 Million
Est. Annual Sales
Founded in 1987, Modere has been ranked the fastest-growing women-led company by Forbes and a leader in health e-commerce.

They provide clean labeled products with transparent ingredients and are the leader in organic home products providing hundreds of clean house solutions so you can feel confident when taking care of things around your house. They are the EPA'S safer choice as well as NSF and EWG certified making them an extremely sustainable option for the environment.

For tougher cleaning, their products are even gray water safe! They market their products through e-commerce, and direct to consumer; while also providing competitive coaching and training to their sales representatives.

They have a community of over 3 million consumers in the US, Australia, Japan, New Zealand, and India. In December 2021, Modere opened its first retail presence in New York City. This state-of-the-art facility offers customers an immersive product experience designed to deliver t a live clean lifestyle.

In March, they also announced an official partnership with Alfa Romeo's F1 Team ORLEN for the 2022 Formula One racing season to help support a carbon-neutral operation. Their culture and brand values is rooted in innovation while committing to building a more environmentally responsible and sustainable social world.
Modere is committed to the research and development of science-backed formulas that are as safe yet effective. One of their first products was a clean shampoo with transparent ingredients that is still successful almost 30 years later.

Some of their brands include multi-patented Liquid BioCell collagen, Modere CellProof skin care, Lean Body System, and most recently, Modere Axis TreBiotics. This is a first-ever 3-in-1 Microbiome solution that combines pre, pro, and postbiotics to support gut health and overall wellness. Modere has won numerous awards including 2019's best weight management product, Best Anti-Aging formula, and NutraChampion 2020. Consumers trust that they are receiving high-quality product patents and clinical validations.

On top their all-natural cleaning and body wash products they also offer a line of clean solutions for pets and various collagen chews in tasty flavors including cocoa and salted caramel.

They are a long-time partner of Vitamin Angels which hopes to provide pure minerals and products to consumers' homes. Using top-of-the-line collagen sciences, they have built blended formulas for topical collagen application to give their customers glowing skin that protects from the sun, pollutants, and other harmful toxins. On top of that, collagen also helps support healthy joints and mobility making consumers feel younger on the inside and out.
Modere's Compensatin Plan Type is Unilevel
In the unilevel plan, which is used by Modere, all directly sponsored members who are recruited by the Modere independent social marketing consultant are placed under him/her into a single business level. Additional levels are then created as those sponsored members build teams.
The uni-level compensation plan typically will payout on several levels below the social marketing consultant, depending on his/her rank.
For example, new Modere social marketing consultants who are just starting out may only earn commission on the sales volume of their directly sponsored team members or level one. Once they achieve a higher career rank, they may earn commission on levels below their directly sponsored team members. Future rank advancements may include additional levels of commissions earned farther down their sponsor tree.
Modere Address Info
588 S 2000 W
Springville UT 84663
US
Modere Contact Info
Popular Videos
for Modere
This Company Helped Pay the Bills While I Caretook Dad & Mom
By Roxanne Lynch on Thursday, January 12, 2023
I have been a Mentor & Sales representative with Modere for 6 years. When my Dad suddenly lost his vision I turned to the internet to "fill the income" gap as Mom & his needs & care didn't leave time for a regular job. With my savings getting low became my a "source of extra" to buy groceries & phone bill.. Within a year I had replaced my old job income & able to work around from hospital wifi, doctor offices & errands all the while being there for my parents when they needed me most. I'm so grateful that I took a second look at this network marketing opportunity. The empowering sisterhood & leadership is amazing. We truly are ONE Team. Having a dual sided "pay plan" enables us to earn where we are, following our natural strengths of either marketing product or team building or BOTH, So smart!! Being able to offer friends 10$ off first orders & further discount code sharing offering cash rewards on next months shopping BRILLIANT!! My secret love is the Antioxidant Hair Serum. My daughter loves the Phyto nutrient & Axis line, my son the Biocell collagen chews as he travels so much & my husband says he has more mobility & a longer golf drive with the Biocell HA Collagen. If you have any questions feel free to email me at Roxanne@Roxannelynch.com or find me on Social ~ Roxanne Lynch
This company saved us financially!
By Julie Bereczki on Wednesday, January 11, 2023
I have been a sales representative with Modere for 3 years. I went for it after being layed off from my main source of income for 4 months during the height of the pandemic. 6 months later I had replaced my income and have been able to work from home/my phone ever since and will forever be grateful. The leadership is astounding. The dual sided comp plan is incredibly intelligent. Having the affiliate option of $10 coupons on any first sale is excellent for social media. And the products are to die for. Our home has their products in every room and I'm a lifer! If you have any questions feel free to email me at juliebereczki88@gmail.com
Competitors
of Modere in the Health, Wellness and Nutrition industry.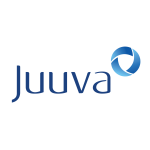 Juuva offers innovative health and wellness products from water filtration and additives to organic vitamins...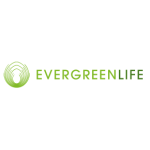 Founder Livio Pesle founded Evergreen Life Products with his son Luigi after studying the health...
Established 20 years ago, Youngevity's core philosophies are based on the principles of co-founder, Dr....
Fordays Co., Ltd. is Japan's leading nucleic acid supplement company and third largest multi-level marketing...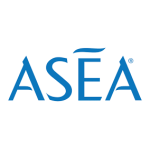 ASEA is a privately owned American direct-selling company headquartered in Utah. It was founded in 2007...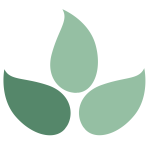 Aspen Emery is a busy mom of 5 from Florida who has always had a passion for making the world a healthier...