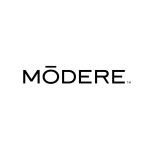 Unknown
Est. Annual Sales
Health, Wellness and Nutrition
Industry Category
Overview
For three decades, MODERE has been offering clean label products. MODERE's range of products includes formulations that have earned the EPA Safer Choice label as well as those that are NSF certified, EWG verified, and even confirmed gray water safe.

MODERE's range of products includes liquid Bio Care, personal care, and household care products.
588 S 2000 W
Springville UT 84663
US
Tuesday, March 2, 2021
LOS ANGELES (PRWEB) March 02, 2021 -- First-of-its-kind perfect pairing of pre-, pro- and postbiotics combined with nutraceuticals to support a thriving microbiome and healthy gut-brain axis.
Thursday, July 23, 2020
LOS ANGELES (PRWEB) July 23, 2020 -- Global, live-clean lifestyle brand hits top tier on the distinguished annual listing
Monday, July 13, 2020
LOS ANGELES (PRWEB) July 13, 2020 -- Pioneer of Collagen/HA Supplements Market Recognized for Visionary Leadership in the Natural Products Industry
Tuesday, May 12, 2020
LOS ANGELES (PRWEB) May 12, 2020 -- Results of third-party clinical trial confirm collagen/HA face serum's significant effect on younger-looking skin